Find a Recruiter in Chicago
The Chicago Group is home to more than 2,000 employees. At Enterprise, we promote from within, developing our employees to top-level positions within our company. Our Regional Vice President of the Northern Suburbs, Mario Petrella, started in Chicago as a Management Trainee after graduating Northern Illinois University. It's an exciting time to join our team – in 2018 we plan to add 5 neighborhood branch locations, grow our fleet by almost 2,000 vehicles and add more than 300 employees throughout our Chicago operations. Our Chicago operations span from Waukegan south to Joliet, and from Aurora east to Gary, IN.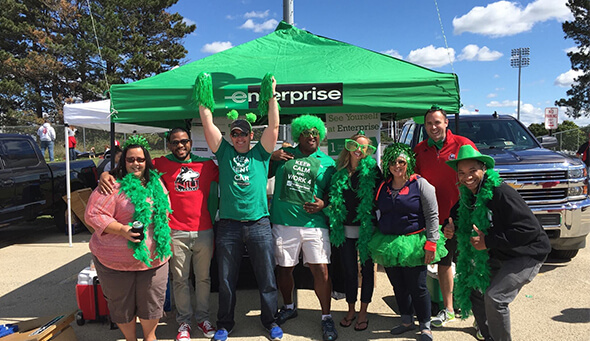 Where We're Located
Our group headquarters is located at: 1050 N. Lombard Road
Lombard, IL 60148
Phone : (630) 652-3999

Chicago Group Openings
Use this map to explore job opportunities near you.
Upcoming Events
No event in your area right now?
Click the button to view all of our events.
View All Events