Find a Recruiter in Iowa
The Heartland Group has one of the largest geographic areas at Enterprise, spanning all of Iowa and parts of Illinois, Nebraska, South Dakota and Missouri. With more than 1,700 employees, we have a longstanding history of developing employees to top-level positions within the company. It's an exciting time to join our team - we have grown from a handful of branches to more than 120 locations. We have also added separate locations for our Car Sales, Fleet Management and Truck Rental Divisions which have opened even more opportunities within our group. It's easy to see why more than half of our managers are promoted within 12 months!
Cities and surrounding areas include: Des Moines, IA; Cedar Rapids, IA; Fort Dodge, IA; Champaign, IL; Rockford, IL; Peoria, IL; Omaha, NE; Lincoln, NE; Sioux Falls, SD; and Springfield, IL.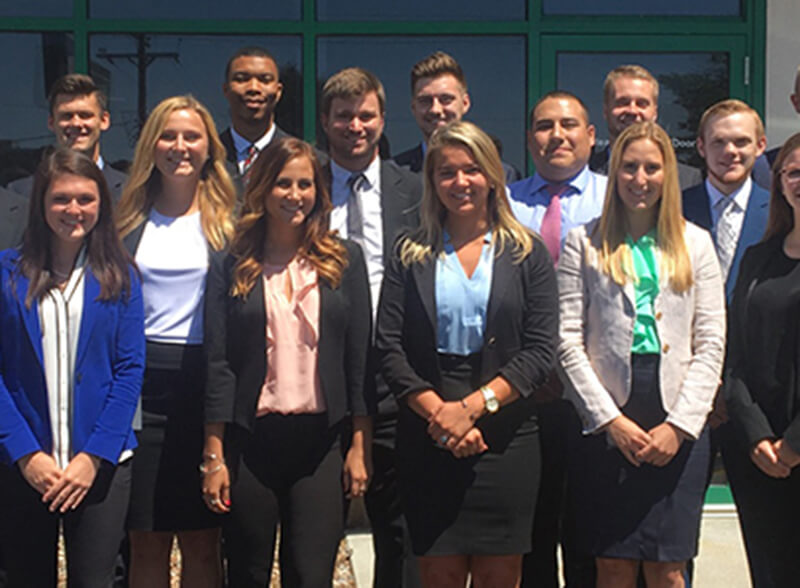 Where We're Located
Our group headquarters is located at: 4509 Brady Street
Davenport, IA 52806
Phone : (563) 391-9999

Heartland Group Openings
Use this map to explore job opportunities near you.
Upcoming Events
No event in your area right now?
Click the button to view all of our events.
View All Events