Find a Recruiter in Washington D.C.
The Washington, D.C. Group is home to more than 2,000 employees. At Enterprise, we promote from within, developing our employees to top-level positions within our company. In fact, our General Manager, Michelle Bosch, started her career as a Management Trainee in San Francisco in 1989. It's an exciting time to join our team – we are currently experiencing a 7% growth rate with high expectations for this summer. The Washington, D.C. Group operations are comprised of nearly 200 points of service, operating in Northern Virginia, Maryland, Eastern West Virginia, and the District of Columbia.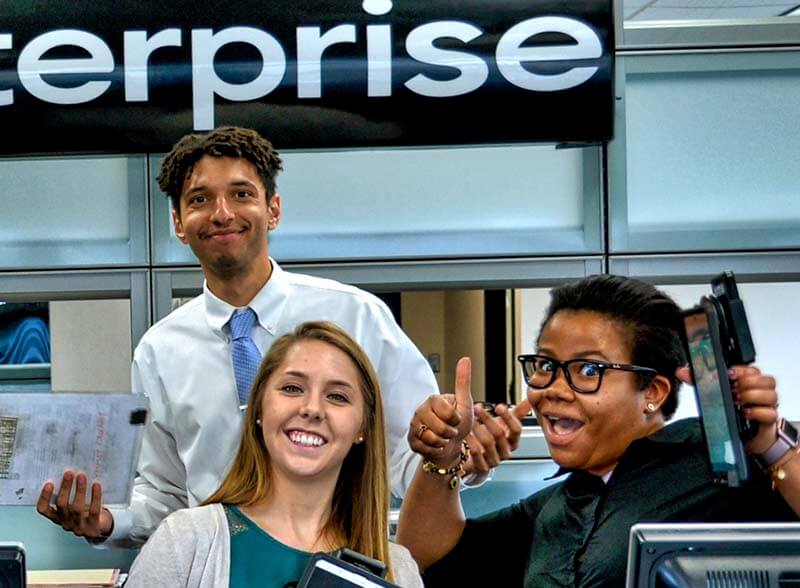 Where We're Located
Our group headquarters is located at: 2273 Research Blvd. Floor 6
Rockville, MD 20850
Phone : (301) 670-8649

Washington D.C. Group Openings
Use this map to explore job opportunities near you.
Upcoming Events
No event in your area right now?
Click the button to view all of our events.
View All Events